MEMBERS NOTES
MEMBERS LOUNGE
• If you have not already tried it, we highly recommend our Collagen Glow smoothie. Treat your taste buds to our berry creation, filled with nutritious goodness and wholesome flavours, guaranteed to add a radiance to your complexion.
• Made with almond milk, dates, kiwi, mixed berries, and collagen with vitamin C and maca powder. We hope you enjoy it as much as we do.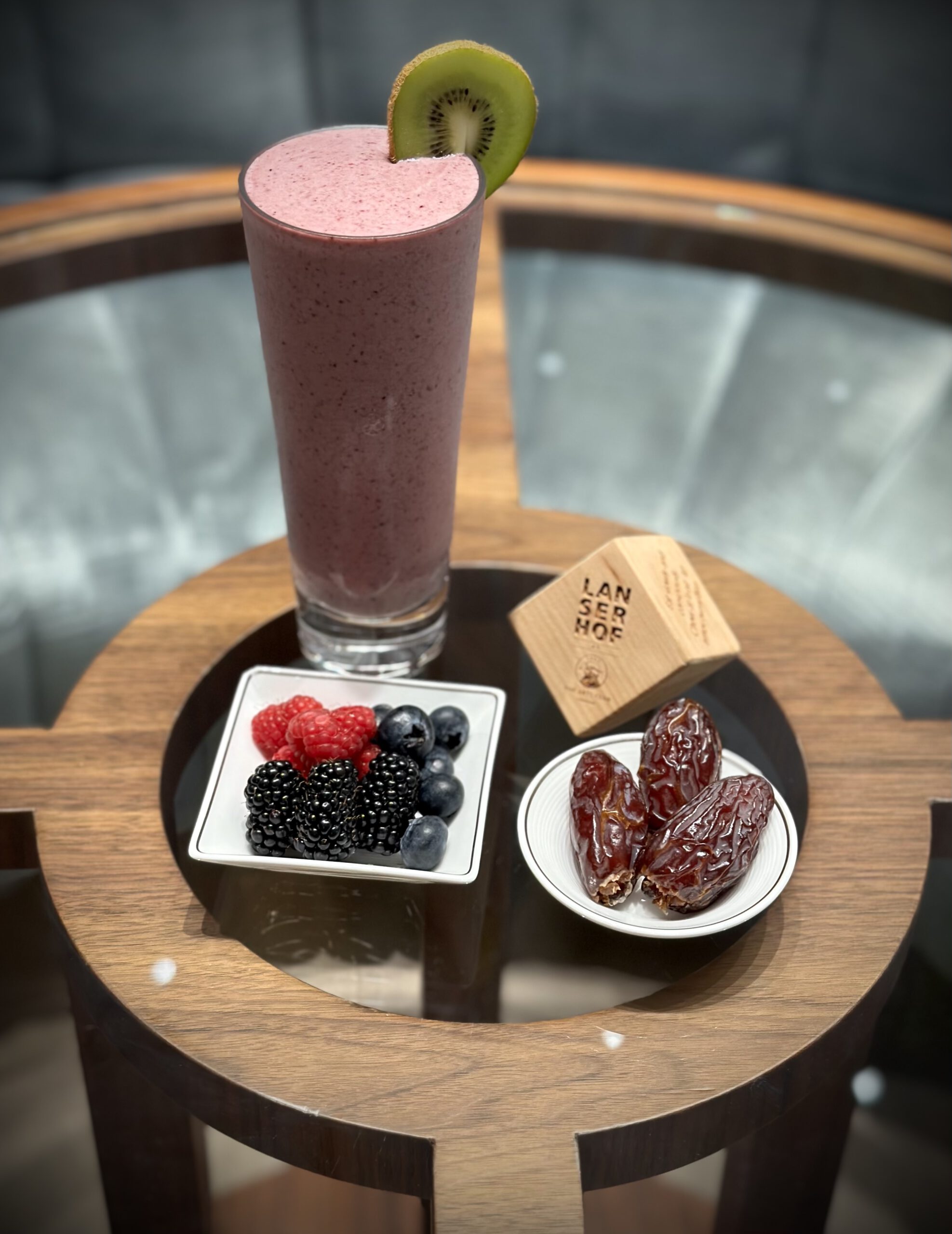 GYM CHALLENGE
• Due to the longer summer holiday season, with some of our regulars not wanting to miss out, the Gym Challenge will take place throughout August and September.
• Titled the 'Power Challenge' it comprises of the Vertical Jump and Static Wall Sit.
• Our Gym team are overseeing and recording the results. Please liaise with them and they will be happy to answer any questions you may have, as well as advise on the correct technique and the rules.
• The lucky winner will have the option of choosing one of the below prizes:
– An Augustinus Bader Detox Purifiying Facial Treatment
– A Cryotherapy session
– The 'Life' IV infusion
• Please note there will be one prize for the highest scoring male contender and one for the highest scoring female contender.
• The winners will be announced in our October newsletter.